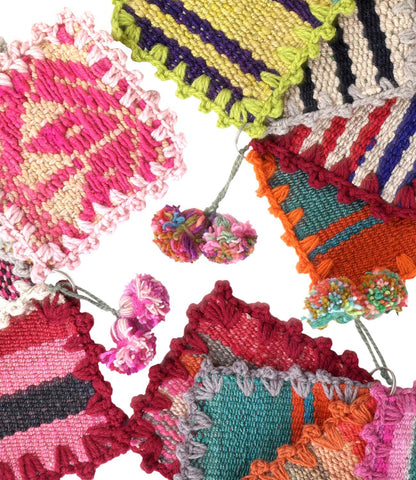 Heirloom Coasters- Set of 4
Woven coasters will add lots of personality to any table –they can be showcased on themed parties, celebrate the fun vibe of spring or summer, and can even make perfect housewarming gift sets too. These Heirloom Coasters with assorted colors and patterns accented with cute little pom-poms will never make table setting a bore ever again. With fun, contrasting hues, with pops of neon here and there, dining and entertaining will be a stylishly unforgettable experience. Its handwoven alpaca quality gives it extra charm too.
This set of handwoven alpaca Heirloom Coasters will make the perfect addition to any table setting. The fun assortment of colors and patterns adorned with cutesy pom-poms, will be fabulous for entertaining and gift-giving as well.
---
We Also Recommend