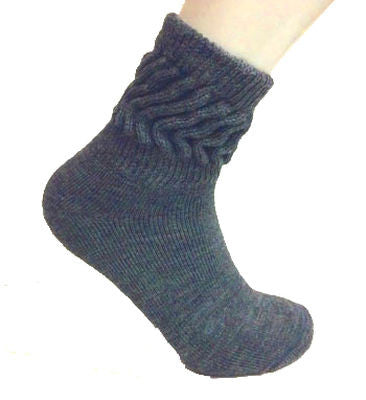 Designer "Urban Warrior" Socks
The Therapeutic style of this Design sock provides supreme durability and comfortable to meet the demands of every Urban Warrior.
As seen on Entertainment Tonight, Nicolosi is proud to be listed on Guggenheim's Top 100 Artists in America!  You can NOW order this designer therapeutic sock which has been developed by a Celebrity Designer for a high-end retailer. 
Wear nature's premier fiber as a natural body armor. Alpaca provides excellent thermal regulation, wicks away moisture, possess odor control, typically non-allergenic and is addictively soft!
30% Alpaca 70% Acrylic/Lycra 
Machine Washable
Sizing for women: Small 5-8, Medium 8-10, Large 10-12 XL - NA
Sizing for men: Small 4-7, Medium 7-9, Large 9-11 XL - 11-14
---
We Also Recommend